PLUS: You can also order your very own disembodied TALK TO ME hand!
In which the filmmaker behind THE HAUNTING OF HILL HOUSE and MIDNIGHT MASS sets his sights on Poe.
The latest film from the director of TERRIFIED hits Shudder on October 27th!
Lindsey Anderson Beer's PET SEMATARY prequel won't be pulling any punches.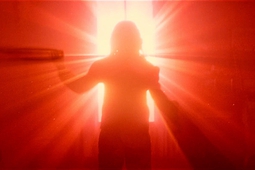 The director of SPONTANEOUS is back with a terrifying alien/home invasion thriller.
Fresh footage from David Gordon Green's EXORCIST sequel really dials up the possession hijinks.
Looks like Big G is on the warpath again in Takashi Yamazaki's latest.
Featuring new movies every Friday, the return of Joe Bob Briggs, and more!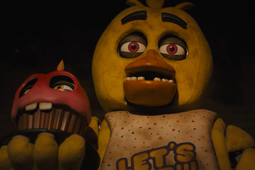 Emma Tammi's video game adaptation arrives on October 27th.
Perhaps you'd like to get to know Jigsaw a little better?
This year we lost Fango contributor Brittany Knupper. This Saturday she gets the epic memorial she deserves.
André Øvredal's terrifying DRACULA riff is now available via Digital.
Ebb Software's nightmarish horror game will mark the occasion with a deluxe physical release.
What is Damien Leone up to? We'll find out in November.