A new survival thriller from 1922 director Zak Hilditch has found its lead actress.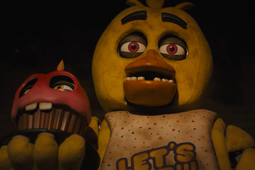 $133M+ worth of tickets were sold to Emma Tammi's highly-anticipated video game adaptation this weekend.
Prepare yourselves for "Night Springs" and "The Lakehouse," arriving in 2024.
Remedy Entertainment's long-awaited sequel finally arrives tomorrow.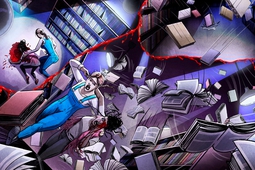 A new comic from filmmaker Jackie Kong presents a new horror icon: One-Eyed Jenny!
Co-starring SLEEPAWAY CAMP's Felissa Rose, this laundromat horror indie is coming into its own.
We loved this short by FILM CLUB out of the Chattanooga Film Fest, and we bet you will too.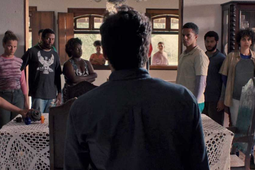 In which Daniel Bandeira's PROPERTY, Nathan Ginter's THE THIRD EAR and Pascal Plante's RED ROOMS win big.
Apple TV+'s forthcoming GODZILLA series just keeps looking better and better.
Answer it for your first look at Renny Harlin's rebooted THE STRANGERS trilogy.
Get ready to enter the HAUS.
FANGORIA's resident Stephen King podcast is celebrating a major milestone with a super-sized episode featuring two dozen guests!
PHANTASM III, JASON GOES TO HELL, FRIDAY THE 13TH TIMELINE, and more!
The messiest heavy metal band in the world will appear in DEATHGASM 2: GOREMAGEDDON!
Mike Flanagan's new Netflix series has a killer score from the Newton Brothers, and you can hear it now.