Creature actor Morgana Ignis on horror origins and The Hammer of Zanzibar.
Plus: How Brian Henson helped this talented transgender actress present her true identity to the world.
The creator of HANNAH MONTANA is sharing his collection with the world.
Director Anthony DiBlasi on rebooting his own movie with the budget and marketing campaign it rightly deserves.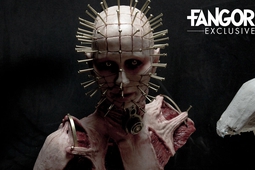 Dissecting the cenobites with the monster makers.