Those who have been looking for an excuse to head to the theater to check out some of the late summer horror and genre offerings now have a very good excuse to do just that. The National Association of Theater Owners, through its non-profit arm, The Cinema Foundation, have announced National Cinema Day for Saturday, September 3. And what's so special about this newfound holiday, you may ask? Thousands of theaters all across the U.S. will be offering movie tickets for a mere $3. As the website for the event states, "Every movie. Every showtime. Every format." So this is a widespread, all-encompassing opportunity.
"After this summer's record-breaking return to cinemas, we wanted to do something to celebrate moviegoing," said Cinema Foundation president Jackie Brenneman. "We're doing it by offering a 'thank you' to the moviegoers that made this summer happen, and by offering an extra enticement for those who haven't made it back yet."
So, what do genre fans have to look forward to? What might be worth getting out of the house for? We've put together a quick rundown of what will be in theaters this weekend that might interest horror fans. For $3, you can get an awful lot of bang for your buck.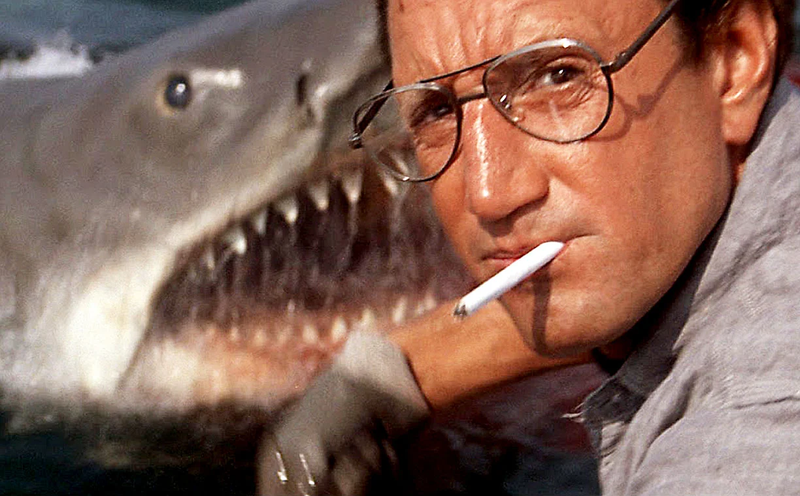 Jaws IMAX Re-Release
Steven Spielberg essentially invented the summer blockbuster with Jaws, and the all-time classic is returning to theaters this weekend in IMAX no less. So yeah, you could see one of the greatest blockbusters ever made on the big screen, in a premium format, no less, for just $3 this weekend. There may never be a better (not to mention cheaper way) to see Bruce the shark do his thing.
The Invitation
Sony's latest is The Invitation, a vampire flick starring Nathalie Emmanuel that topped the box office last weekend. Did you miss it on opening weekend? Do you like bloodsucking shenanigans? Do you have three George Washingtons burning a hole in your pocket? If you answered yes to any of these questions, this may be the answer to "what should I do with my Saturday afternoon?"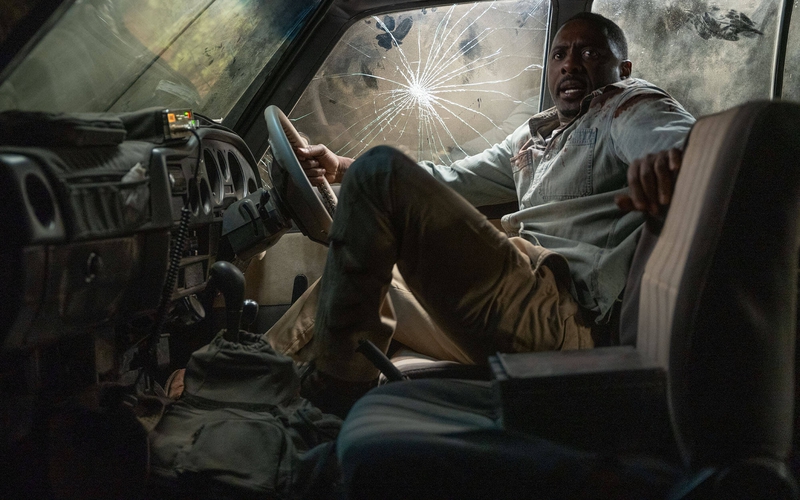 Beast
Not to inject my personal agenda here, but I simply cannot recommend enough that each and every one of you gets off the couch to go see Beast. The somewhat poorly marketed flick sees Idris Elba duking it out with a gigantic, bloodthirsty lion in Africa. Essentially, it plays like a giant monster movie, only that monster is a deadly lion. It is an absolute blast and deserves every monster movie lover's attention. For $3, it is hard to imagine a way to have more fun in a theater, in my humble opinion.
NOPE
Jordan Peele's latest has been in theaters for several weeks and is already available to watch from the comfort of home on Digital. But why would you watch NOPE on a TV when you can enjoy the big ass alien goodness on the big screen for but a few dollars? Admittedly, I am a gigantic proponent of the cinematic experience, and no, the fine folks at The Cinema Foundation are not paying me to say this. But this movie really benefits from a theatrical viewing, and it's going to be a bargain of an experience this weekend.
Bodies Bodies Bodies
A24's latest whodunit slasher flick Bodies Bodies Bodies is probably on its last leg at the box office and won't be in many theaters for too much longer. As such, horror fans would do well to take advantage of this opportunity to see the acclaimed flick on the big screen while they still can.
Orphan: First Kill
In horror, all things are possible. To that point, Orphan: First Kill, a prequel to the original 2009 hit, is currently in theaters and streaming on Paramount+. What is so miraculous about it is that Isabelle Fuhrman has returned to play Esther once again - as her 12-year-old self - despite being thirteen years older than when she first took on the role. One imagines that kind of bonkers bloodshed will play much better with an audience, and yes, it is still playing on quite a few screens across the country.
Fall
Last but certainly not least, Lionsgate's Fall kind of came and went, but it is still playing in some theaters. If you can find a screening near you, the movie about two adventure seekers who get trapped on top of a radio tower thousands of feet in the air offers plenty of thrills. Sure, it plays with everyone's natural fear of heights, but it also goes in some pretty unexpected directions that I won't spoil here. But the scope of it absolutely benefits from viewing on a large screen, that much I can confirm.
National Cinema Day takes place this Saturday, September 3. You can find a list of participating theaters and showtimes by heading over to NationalCinemaDay.Org.