In conversation with the definitive movie Mom on life, death, healing… and that dog movie.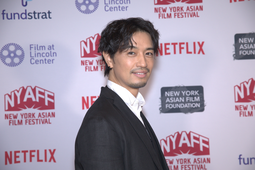 The SHIN ULTRAMAN star returned to the New York Asian Film Festival last month with his second directorial feature.
Plus: The Mick Garris and MONSTER SQUAD Easter eggs in this found footage horror-comedy,and more.
And why scaring kids is good, actually.
And more from our exclusive interview with Jillian Gordon on her father, his films, and his new autobiogpraphy.
Leon, Jill, and Claire take on Alcatraz in the latest RE animated feature, but how about a little AT THE MOUNTAINS OF MADNESS action?
Kevin McTurk, Tab Murphy, Sjón, and Phil Tippett on their upcoming gothic short film, GRYLU SKER.
Plus: FUNNY GAMES and crying at Sundance.
Joe Lynch, Barbara Crampton, Heather Graham, Judah Lewis, and Johnathon Schaech on their Tribeca-premiering erotic thriller.
And more from Chris McKay's longtime producing partner.
She brings a natural intelligence to playing an AI character.
Plus: The horrible little potato-gremlin that has haunted him for life, the Stephen King influence, and more.
And more on the Hannah Fierman-directed psychological horror.