The first trailers for the upcoming live-action RESIDENT EVIL TV show on Netflix have been revealed ahead of the show's release this summer.
Take me down to the New Raccoon City
From video game origins to Romero, Blanks, and Anderson.
Source material, Steve Perry and Journey (yes, the band).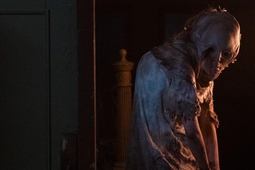 From RESIDENT EVIL to SILENT HILL and beyond, exploring fan favorite adaptations.
Watch the full trailer for RESIDENT EVIL: WELCOME TO RACCOON CITY
Taking us back to the origins of the franchise.
Polygons. Polygons everywhere.
Capcom's latest grisly blockbuster stumbles and sprawls but is never boring.