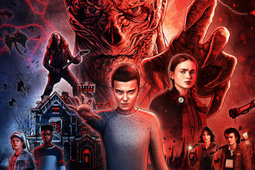 Producer Shawn Levy says the final season of Netflix's hit series is "as big as any of the biggest movies that we see."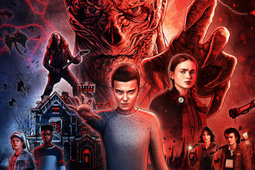 A brand-new, terrifying haunt awaits you at Universal Studios this Halloween.
The Duffer Brothers teamed up with Jeffrey Addiss and Will Matthews for this new sci-fi series.
The streamer's sci-fi smash is getting the 'Saturday morning cartoon' treatment
THE FIRST SHADOW will explore the roots of Hawkins' evil.
Demogorgons, and Surfer Boy Pizza, and Scoops Ahoy, oh my! An inside (spoiler-free) look.
SQUID GAME and STRANGER THINGS dominate the nominations list, and YELLOWJACKETS gets some love along with other favorites!
The brothers Duffer of STRANGER THINGS fame are joining forces with Hilary Leavitt to launch new production company. STRANGER THINGS spinoff and THE TALISMAN adaptation on the roster.
Spotify is putting its algorithm to fun use.
Makeup artist Barrie Gower spills the Upside-Down secrets of bringing Vecna to life (with grisly photos and videos!)
From designing GAME OF THRONES' Night King to a call with the Duffer Brothers and scratching out Robert Englund's eyes
The first volume of STRANGER THINGS season 4 has set a new viewership record for Netflix, topping BRIDGERTON.
Matt and Ross Duffer reveal they have an idea for a STRANGER THINGS spin-off, and only Finn Wolfhard knows what it's about.
Netflix has released a new trailer for STRANGER THINGS season 4 and a certain horror legend is along for the ride.
Every ending has a beginning.