Mondo is making its return to Texas Frightmare Weekend in Irving, TX and they are bringing the horror goods. We are happy to debut the vinyl for Sarah Schachner's incredible score for the HULU Original movie Prey, which just won the Chainsaw Awards for Best Streaming Premiere, Best Creature FX, and Best Costume Design. The triple foldout record jacket features new art by Greg Ruth and spot varnish. There will be an exclusive Texas Frightmare Weekend edition that can only be purchased in person and a standard edition that can be purchased online.
Mondo Music's Senior Creative Director Spencer Hickman says, "Sarah Schachner's score to Prey is nothing short of a revelation; it's super intense, moody, yet playful in places; this is a string-heavy score and all the better for it. Schachner layers sounds in a beautiful and mesmerizing way with vocals weaving in and out of the music, giving it an ethereal, otherworldly sound that is completely her own."
In addition to debuting the vinyl, we also have first looks at two new posters they will be dropping before the convention that you will definitely want to consume. First up, a screenprint poster by Elvisdead for John Carpenter's They Live and a linocut poster for John Carpenter's The Thing by Attack Peter. Both posters will be available at the Big Trouble In Las Colinas: An Evening with John Carpenter screenings at the Alamo Drafthouse next to the convention on Thursday, May 25. Unfortunately, both screenings are sold out, keep an eye on the theater listings in case someone backs out, but you will have to be fast to snatch those up!
But enough of my rambling let's take a look at the new merchandise: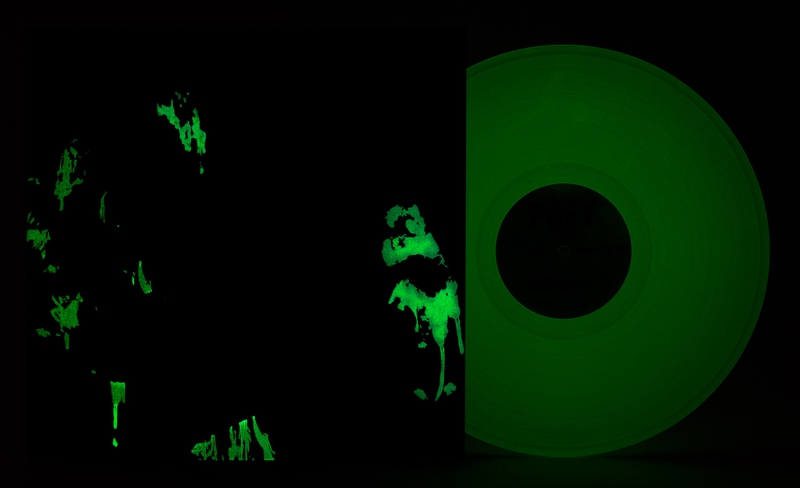 PREY - Original Soundtrack
Music composed by Sarah Schachner
Artwork by Greg Ruth
Texas Frightmare Weekend event edition of 500 pressed-on 140g glow-in-the-dark vinyl with triple foldout glow-in-the-dark jacket.
Standard edition pressed-on 140g laser sights vinyl housed inside a triple foldout jacket with spot varnish.
Price: $35
THEY LIVE
Artwork by Elvisdead
24" x 36" Screenprint
Edition of 265
$60
THE THING
Artwork by Attack Peter
20" x 30" Linocut on Lokta Paper
Printed and signed by Attack Peter
Edition of 120
$100
Texas Frightmare Weekend runs from May 26-28. Single-day passes for Friday and Sunday are still available.