The Latest
From
The Fango Free Press
The first two episodes of Season 1 will be released on October 2nd.
The Haunting of Bly Manor's Evan Katz will direct the first entry in a possible franchise.
The Indonesian horror sequel will hit Shudder in November.
Carpenter presents his four favorite Ishiro Honda monster films this November!
The final entry in David Gordon Green's saga will open in theaters on October 14th.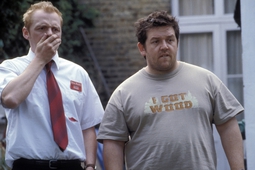 SHAUN OF THE DEAD star Nick Frost is reuniting with THE PURGE star Lena Headey for a new comedic thriller.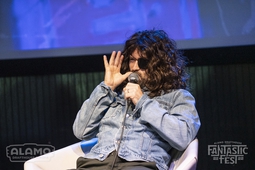 A whirlwind three days brought us BLOOD RELATIVES, BONES AND ALL, and a surprise appearance from a fictional author.
The anime adaptation will be available to stream on Netflix in January 2023.
In 1998, George A. Romero directed a RESIDENT EVIL 2 commercial, take a behind-the-scenes peek at a night on set.