The Latest
From
The Fango Free Press
Scarcely into its third season, EVIL has already been renewed at Paramount+ continuing its successful run in the streaming world.
The brothers Duffer of STRANGER THINGS fame are joining forces with Hilary Leavitt to launch new production company. STRANGER THINGS spinoff and THE TALISMAN adaptation on the roster.
No release date just yet, but we have a feeling we are getting very close!
Settling a generations-old supernatural debt.
The collaboration between Salem Horror Fest and the Horror Queers podcast raised $7,500 for the Transgender Law Center in its inaugural year.
Every Saturday from July 2nd - August 20th at 5pm PT / 8pm ET
Dragami Games has finally and officially confirmed that 2012's LOLLIPOP CHAINSAW is getting the remake treatment.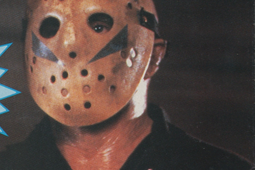 A cornucopia of Jasons! PUMPKINHEAD, Rick Baker, and more!
We've reached deep into our archives to uncover the long lost work of a FANGORIA legend.