Each Tuesday in August, FANGORIA presents Terror Tuesdays on the streaming service Pluto TV, a triple feature of horror films personally selected by a member of the Fango fam. Each week, one of us curates three titles with a theme of some sort, and the party starts every Tuesday night at 8pm Eastern/5pm Pacific on the Pluto TV Terror channel. And it's all free!
This week we watch movies about happy-go-lucky friends hanging out, fucking around, and finding out.
"Do your thing, cuz!" Yep, that's right. We are kicking off tonight's lineup with 2013's Texas Chainsaw. Love it or hate it, you gotta admit it's a lot of campy fun even if it messes up the TCM timeline and ignores all the rest of the sequels. And we are just going to ignore that Alexandra Daddario's character is supposed to be in her 40s but looks to be in her 20s. If you skipped this one or haven't seen it since it first came out, get some popcorn going and give it a second or third or fourth chance. If you hate it, I don't know, yell at us on Twitter.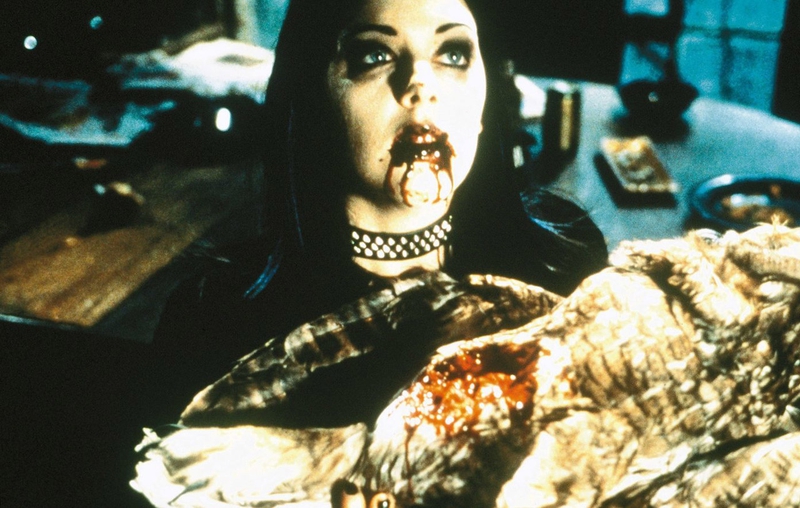 This next pick, I have to admit, I haven't seen since it first came out. I really don't remember anything about Book of Shadows: The Blair Witch 2, except that I played the soundtrack a lot in high school. So this is a selfish pick on my part, but there has been a re-appreciation of Book of Shadows happening online in the past few years, so I felt like now was the right time to rewatch it.
Our last stop tonight is Eli Roth's debut, Cabin Fever. What starts off like your standard horror at a cabin in the woods with killer hillbillies pivots to a gnarly and gruesome movie about a flesh-eating disease. And although this movie is blood-soaked with gore, it's also pretty funny. A kid also infamously yells, "Pancakes!" while doing karate moves, I still have no idea what that scene was, but it has stuck with me for better or worse.
Tune in tonight at 8pm Eastern/5pm Pacific on the Pluto TV Terror channel. And join us next week for another installment of FANGORIA's Terror Tuesday.