Aliens, sure, but there's also plenty of gore and gross-out monsters of the week.
Discussing three decades of the show's legacy with the series' creator and Executive Producer.
Vagina dentata is just the beginning!
Everything old is new again. Tracing the history of this widespread moral hysteria.
Counting down ten of the scariest MOTW.
We're heading to Saratoga Springs, New York for a behind the scenes look at some of the amazing exhibits housed in the X-FILES Preservation Collection.
From love story to a virus of violence. THE PURGE cannot be stopped.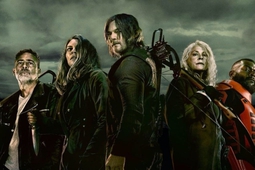 Will season 11 give us the Commonwealth?
It's time to demystify this scare tactic.
Remembering the "born angry" grindhouse director.