Episode two satiates some hunger and leaves us with even more questions.
The first episode of season two gets a little Norman Bates-y.
In 2013 Lionsgate gave CHAINSAW fans renewed hope.
When man's law fails... God's law prevails.
From its first appearance in 1951 to The House Of Mystery's latest incarnation in the new animated CONSTANTINE short.
Pop culture zombies and a good pair of headphones.
From video game origins to Romero, Blanks, and Anderson.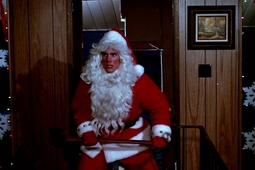 Punish! It's more than a killer Santa slasher.
Revisiting Brooke Shields' feature debut on its 45th anniversary.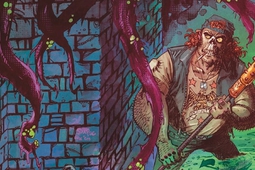 There's a new horror comic in town from the creators of LAST PODCAST ON THE LEFT, SOUL PLUMBER exists at the barren intersection of THE EXORCIST and THE RIGHTEOUS GEMSTONES.
Oz Perkins' film uses Satanism as a lens for rejecting the ideas of man.