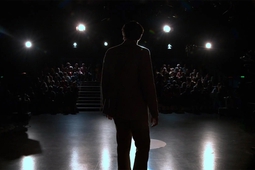 Filmmakers Colin and Cameron Cairnes and star David Dastmalchian on their new '70s period horror.
What mysteries await in YELLOWJACKETS Season 2?
Showtime is giving fans the chance to get weird in the wilderness.
Bryce McGuire's short is in good company!
EVIL DEAD RISE, BROOKLYN 45, LATE NIGHT WITH THE DEVIL, and this isn't even the full lineup!