Save your pennies while you wait for MAXXXINE!
The PEARL superstar sinks her teeth into another bloody role.
Make this a Valentine's Day to remember with Brandon Cronenberg's debauched holiday from hell.
The whole world is gonna know her name.
The R-rated sci-fi thriller will premiere at Sundance early next year.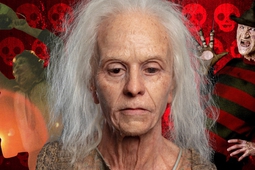 In honor of PEARL releasing in theaters, we're looking at X and other first entries in slasher franchises to see how the kill counts stack up.
Will you accept a life you do not deserve, or are you a fucking star?
Stars Mia Goth, Brittany Snow, Jenna Ortega, and director Ti West.
Hope you dug A24's new slasher film, because the prequel's already in the can.