Rob Zombie's first feature film will return to the big screen next month.
Lionsgate's double, triple, and octuple features arrive exclusively at Walmart just in time for Halloween season binges.
Featuring classic soundtracks WHITE ZOMBIE, SPIDER BABY, Hammer horror favorites and more!
Netflix serving up a spooky double header this Fall with THE MUNSTERS and WEDNESDAY.
Every planet needs a Rob Zombie, and we shouldn't be taking ours for granted.
No release date just yet, but we have a feeling we are getting very close!
Cassandra Peterson will appear in Rob Zombie's THE MUNSTERS!
Daniel Roebuck moves to 1313 Mockingbird Lane.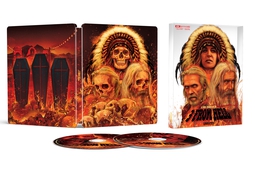 Lionsgate releasing Best Buy exclusive with new artwork and special features.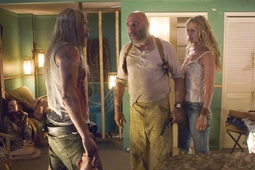 An archive review from The Gingold Files.