Relive the magic from Kevin Greutert's exemplary SAW sequel.
SCREAMBOX's holiday horror anthology stars Bill Moseley and TERRIFIER's Jenna Kanell.
Answer it for your first look at Renny Harlin's rebooted THE STRANGERS trilogy.
Ahead of its third season premiere tomorrow, Chucky places an ominous phone call.
In which David Gordon Green's EXORCIST sequel shows off the goods.
When it comes to devising torture games, Jigsaw's still got it.
Something tells us these folks aren't going to get along well in Mike Flanagan's new Netflix series.
Brian Duffield's alien (home) invasion horror film looks downright terrifying.
Let this be a reminder: never get on John Kramer's bad side.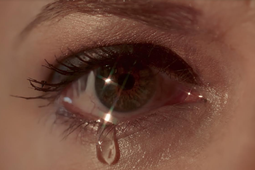 The shocking and surprising thriller is out today, and we've got a taste.
A sneak peek at director Jay Burleson's love letter to the video store days of the slasher craze.