The SHARKNADO director delves into German mythology.
An "Inside" look at the legacy of British and American horror anthologies.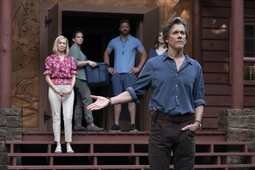 There's more than one kind of horror going on in the actor's latest genre outing.
Hall and Roth on genre-bending and dropping jaws.
Producer and stars of Netflix's RESIDENT EVIL chat taking inspiration from the original games, and telling a narrative through two timelines.
The director of IN FABRIC talks with Fango about his latest film – his oddest, funniest, and most relatable work yet.
Ricci's three-step guide to getting through a haunting, bringing the perspective of motherhood to horror, and more.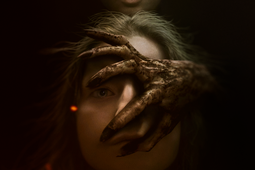 Writer/Director Kate Dolan, Caryn Coleman, along with Emma Tammi, and Laura Casabe discuss Dolan's new Irish horror tale.
Bringing OFFSEASON's emotional center to life amidst strikingly scary landscapes.
Exploring species dysphoria in Biancheri's sophomore film.
An exclusive conversation with Kevin Bergeron, co-founder of Waxwork Records.
Speaking with Harvey Guillén from the recent ensemble horror comedy.
"Elegant, disturbing, elliptical and jagged" – that's how Brosnan describes Lee's new horror film, now streaming on Hulu.