Spooky season is upon us, and it's time to kick those watch lists into high gear! If you're wondering what horror movies are coming out ahead of the Halloween season, we've got you covered. Here's a list of all the new horror movies we are most looking forward to. Some of these will be in theaters, some will have limited theatrical release, and a few of these titles will be exclusively streaming, so you can watch right from home.
The list runs the gamut from mega-franchise horrors like The Nun II, and The Exorcist: Believer to original independent titles like My Animal, It Lives Inside, and Satanic Hispanics. We have a lucky collection of thirteen brand-new horror movies coming out between now and the end of October. We'll update and add more as they come in, but for now, we'd say there's plenty of new horror to look forward to this fall!
As Phil mentioned in the most recent Terror Teletype (join us!), get noisy about the titles you like! Word of mouth is still the best marketing tool that exists, and these smaller titles definitely deserve to be loved on.
The Nun II - In Theaters September 8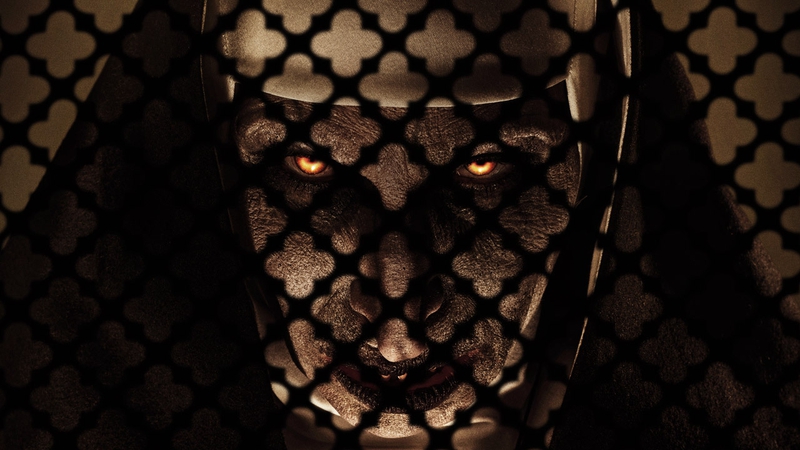 Valak is kicking us off this season with a much-anticipated sequel to 2018's The Nun. Michael Chaves (The Curse of La Llorona) is directing the sequel, written by Akela Cooper (M3GAN, Malignant). This time we're being transported to France circa 1956. A priest is murdered, and it seems an evil is spreading. Sister Irene once again comes face to face with a demonic force. Taissa Farmiga and Bonnie Aarons are both returning for this installment, and we can't wait to watch them face off.
Good Boy - September 8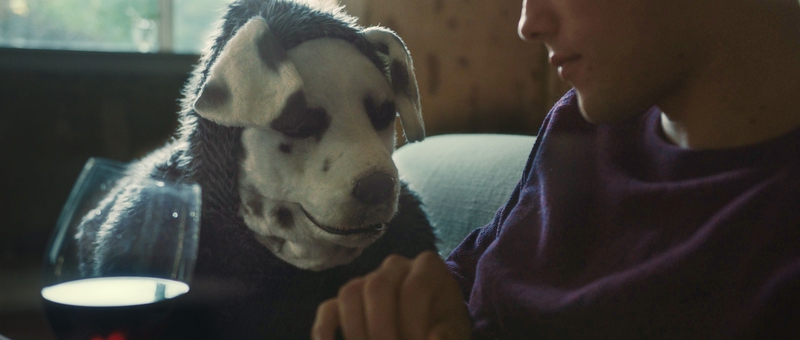 A bold and original thriller from up-and coming director Viljar Bøe.  Sigrid thinks she's met her perfect match with the charming and handsome Christian, but there is one catch- he lives with a man who acts like his pet dog. Trying to be open-minded, Sigrid continues the relationship but soon notices an insidious under-tone to Christian. Maybe 'puppy play' isn't as innocent as it seems. Watch the trailer.
In select theaters and Digital + On Demand September 8.
My Animal - In Select Theaters September 8
Bobbi Salvör Menuez (Euphoria) and Amandla Stenberg (Bodies Bodies Bodies) ignite in this genre-bending supernatural love story. Tormented by a hidden family curse, Heather is forced to live a secluded life on the outskirts of a small town. When she falls for the rebellious Jonny, their connection threatens to unravel Heather's suppressed desires, tempting her to unleash the animal within. Stay tuned for our exclusive My Animal interview, coming soon!
In select theaters September 8, and on digital September 15.
Satanic Hispanics - In Theaters September 14
After catching this one at Fantastic Fest last year, we have been chomping at the bit for its wide release. Well, we don't have to wait much longer as the feature hits theaters September 14, just in time to kick off Hispanic Heritage Month. Collecing a who's who of Latin horror directors, the anthology includes segments from Mike Mendez, Demián Rugna, Eduardo Sánchez, Gigi Saul Guerrero, Alejandro Brugués.
For extended Satanic Hispanics coverage, check out FANGORIA Volume 2 Issue # 20.
A Haunting In Venice - In Theaters September 15
Sir Kenneth Branagh's A Haunting in Venice marks the filmmaker's third Agatha Christie adaptation. The latest Hercule Poirot mystery adapts Christie's spooky 1969 novel Hallowe'en Party. Belgian sleuth Hercule Poirot investigates a murder while attending a Halloween seance at a haunted palazzo in Venice, Italy. Pair it with The Nun II for a little European getaway, spooky style!
No One Will Save You - Hulu September 22
Spontaneous director Brian Duffield is back with a sci-fi psychological thriller told through the eyes of a lonely young woman with a painful backstory. "I wanted the movie to take the lead of a small intimate character study and drop an alien invasion on top of them," says Duffield. "The end of the world won't only be for those that are ready for it, and the idea of an alien movie rudely bursting the bubble our character has spent years building and cultivating felt like a unique way to tell a favorite story." Sign us all the way up! Watch the No One Will Save You trailer.
It Lives Inside - In theaters on September 22
With slight elements of an Indian folklore-infused A Nightmare On Elm Street, writer/director Bishal Dutta delivers a hard-hitting and terrifying original horror story. Sam is desperate to fit in at school, rejecting her Indian culture and family to be like everyone else. When a mythological demonic spirit latches onto her former best friend, she must come to terms with her heritage to defeat it. Watch the trailer, and run to the theater for this one the first chance you get!
Saw X - In Theaters September 29
Tobin Bell and Shawnee Smith are back for the latest Saw installment! How? Saw X doesn't follow the events of the past few Saw movies. Instead, screenwriters Peter Goldfinger and Josh Stolberg are jumping back in time, all the way back to the period between Saw and Saw II, to follow Jigsaw as he travels to Mexico in search of medical care. It's also reportedly the longest Saw movie in the franchise, so we get more quality time with our pal Jigsaw.
Totally Killer - Prime Video October 6
Nahnatchka Khan's (Always Be My Maybe) time travel/slasher horror-comedy Totally Killer is finally hitting our screens this October! We have been (im)patiently waiting for this one. The film follows Jamie (Kiernan Shipka), whose mom, Pam (Julie Bowen), is terrorized by the resurgence of the Sweet Sixteen Killer—a masked maniac that slaughtered a group of teenage girls in the '80s. With the help of her friend Amelia (Kelcey Mawema), she travels back in time to 1987 and teams up with the teen version of her mom (Olivia Holt) to try and stop the killer. It's giving a bit of Back To The Future but make it horror vibes, and as a massive BTTF and Chilling Adventures of Sabrina fan, it may be a slight understatement to say we've been looking forward to this one. Check out some stills in the meantime.
The Exorcist: Believer - In Theaters October 6
Director David Gordon Green is delivering not one but two possessed little girls, and the return of Ellen Burstyn's Chris MacNeil in The Exorcist: Believer. Since the death of his pregnant wife in a Haitian earthquake 12 years ago, Victor Fielding (Leslie Odom, Jr.) has raised their daughter, Angela (Lidya Jewett, Good Girls) on his own. But when Angela and her friend Katherine (Olivia Marcum), disappear in the woods, only to return three days later with no memory of what happened to them, it unleashes a chain of events that will force Victor to confront the nadir of evil and, in his terror and desperation, seek out the only person alive who has witnessed anything like it before: Chris MacNeil (Ellen Burstyn). Originally slated for an October 13 release, we're getting this one a week earlier, thanks to Taylor Swift.
Dear David - October 13
Shortly after comic artist Adam (Augustus Prew) responds to Internet trolls, he begins experiencing sleep paralysis — while an empty rocking chair moves in the corner of his apartment. As he chronicles increasingly malevolent occurrences in a series of tweets, Adam begins to believe he is being haunted by the ghost of a dead child named David. Encouraged by his boss to continue the "Dear David" thread, Adam starts to lose his grip on what is online…and what is real. Based on the viral Twitter thread by BuzzFeed comic artist Adam Ellis.
In select theaters, on Digital and On Demand October 13.
Five Nights At Freddy's - In Theaters October 27
The frenzy! The absolute fervor around this one! We love to see it! In this Blumhouse feature adapted from the wildly popular Five Nights At Freddy's video game, Josh Hutcherson's troubled security guard uncovers a plot involving murdered children whose ghosts have now taken up residence inside the animatronics that stalk the shadows of Freddy Fazbear's Pizza. In addition to Hutcherson, Five Nights at Freddy's also stars Matthew Lillard, Elizabeth Lail, Kat Conner Sterling, Piper Rubio, and - last, but certainly not least - the great Mary Stuart Masterson. It also stars a crew of evil animatronics brought to life by Jim Henson's Creature Shop! Watch those creatures in action in this trailer.
What are the chances we get a Five Nights At Freddy's house at Universal Horror Nights next year?
Suitable Flesh - In Theaters + Everywhere you rent movies October 27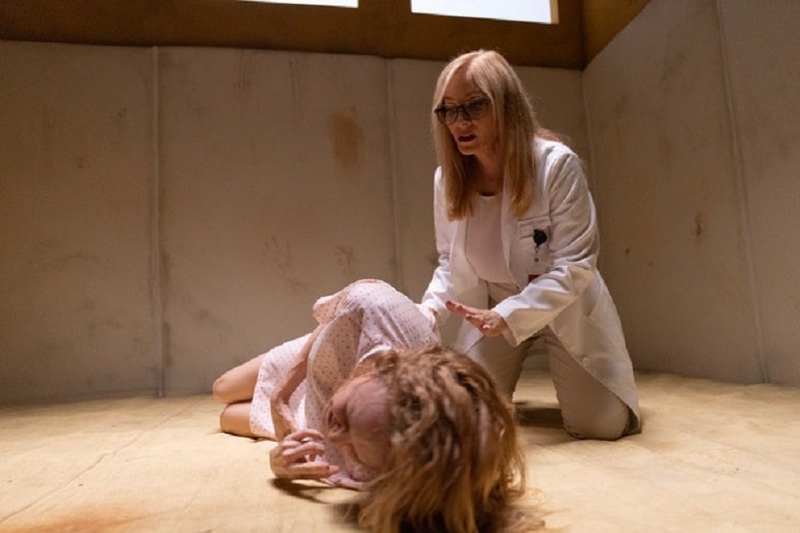 We're very excited to catch Suitable Flesh at Fantastic Fest towards the end of September, but we're just as excited to know that everyone else will get a chance to see Lynch's latest shortly thereafter. Psychiatrist Elizabeth Derby becomes obsessed with helping a young patient suffering extreme personality disorder. But it leads her into dark occult danger as she tries to escape a horrific fate. Check out our (pre-strike) interviews with director Joe Lynch, Barbara Crampton, Heather Graham, Judah Lewis, and Johnathon Schaech out of their Tribeca-premiere.
In theaters and everywhere you rent movies  October 27.
Salem's Lot - TBD
Ah yes, Salem's Lot — release date... who even knows!? Warner Bros took this much-anticipated title off its release schedule back in August, and Scott Wampler noted the absence of any mention of this one during CinemaCon, launching an investigation into The Case of the Missing 'Salem's Lot movie. Originally due to open in September of 2022, it was kicked down the road to April 2023. Now? Who knows! We hope this one gets a concrete release date and solid promotion soon, spooky season would be a perfect time to drop this title.
Director Gary Dauberman's take on the King classic follows a writer who travels to a town where the people become vampires. Starring Lewis Pullman, Alfre Woodard (Annabelle), Bill Camp (The Outsider), William Sadler (The Shawshank Redemption), Makenzie Leigh (The Assistant), and Spencer Treat Clark (Glass). Fangs crossed we get some updates soon!
We should also mention...
We're capping this list at October, with twelve confirmed release dates for new horror movies coming over the next couple of months, there should be plenty to keep you busy. But we also have Eli Roth's Thanksgiving coming home for the holidays November 17, but we'll save that for our end-of-the-year new release list (we're hoping it will have some good company). For now, enjoy your fall watchlist!